KONSTANTINOPLE
---
Elias Damianakis Ecclesiastic Collaborations
---

In the last 30 years, Elias Damianakis has had the great fortune to collaborate on many ecclesiastic masterpieces throughout the USA and Europe.

In the true Orthodox expression of faith, Elias collaborates with other sacred arts fabricators from across the world to share in this vision of faith, producing the world's most exquisite ecclesiastic collaboration available.

KONSTANTINOPLE was established in December 2003 as a resource for ecclesiastic artists, setting to offer a prayer of collaborative Sacred Art. My studio hosts a number of commissioned works and reviews requests for new commissions upon receipt.

This site is an ongoing project and manifestation of faith expressed in an Orthodox, Byzantine Eastern phronema. I therefore look forward to any suggestions that you may have or interest in collaborating.

Contact:

Elias Damianakis (

Personal Website

)

Email

archonelias@gmail.com Cell: 727-372-0711


Creative magic happens when an artist is deeply involved in their art form. Add a creative partner (or two) and you've got enough knowledge and experience to spark a multitude of creative advancements. KONSTANTINOPLE is the result...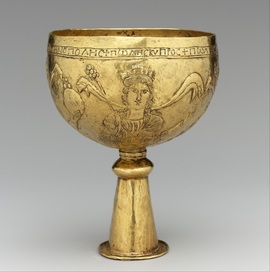 Why KONSTANITINOPLE?

The epicenter of Christian Art for well over a thousand years and the pinnacle of artistic achievement singularly and inparticular Orthodox Art flourished and flowered in the queen of cities, Konstantinople.

Home of monumental art, "The City" which bridges Europe and Asia, art coalesces the classical period of humanity, the ancient world, and the Roman Imperial world into what we now call "Byzantine". The City which influenced the Ottoman and Islamic artistic creativity, and sparked the Western Renaissance. The envy of the Venetians, goal of the Persians and the city which captured the fantasy of the Slavs and remains the Russian dream. The source for Imperial Britain, Romanesque and Orientalism...

When seriously condsidered KONSTANTINOPLE is the only option
---